About

Studio 11
We are an award-winning design company providing full-service creative solutions and internet marketing services.
Scroll Down
About Us
At Studio 11, our success is measured by your success. For us it's not just creating something that looks great, it needs to deliver results for you.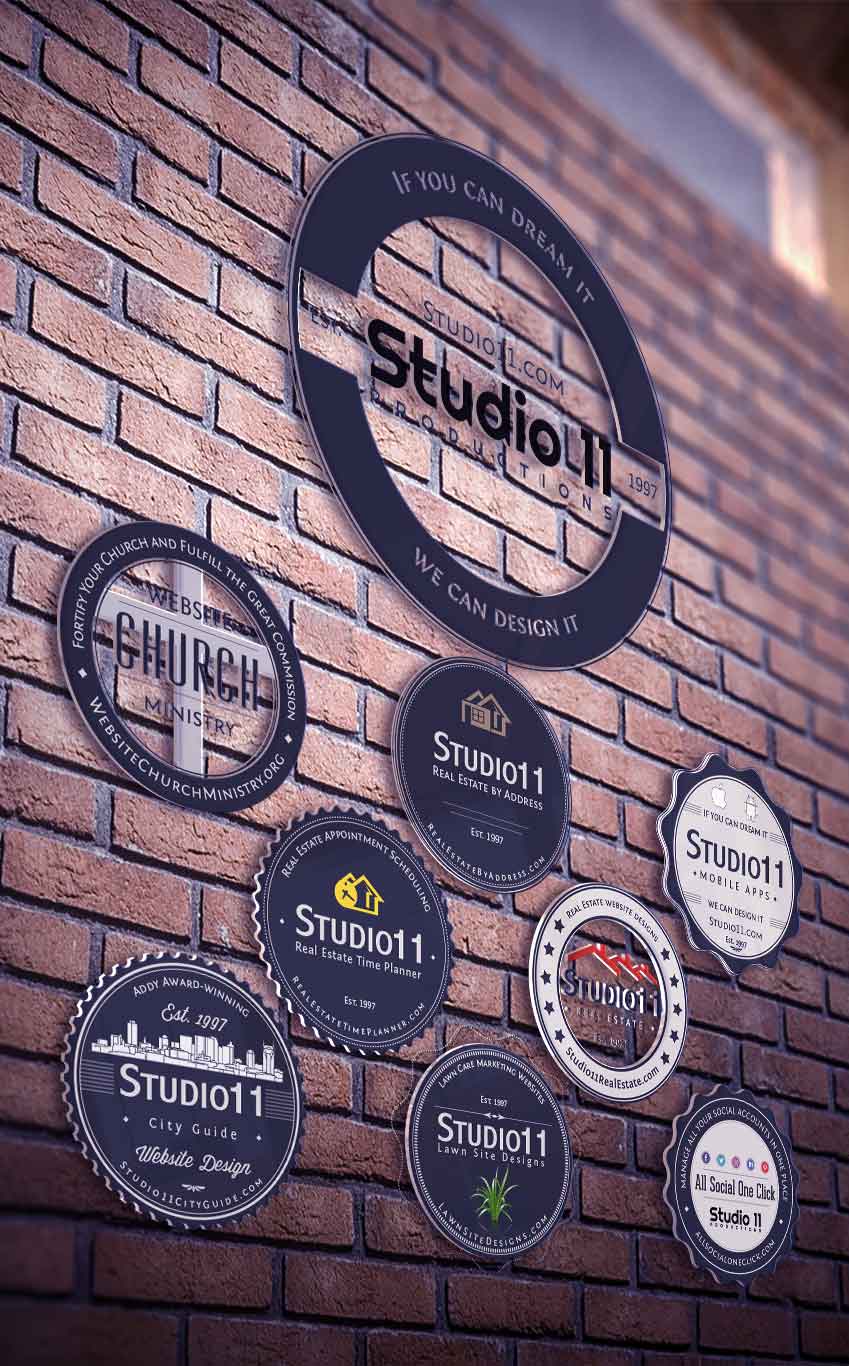 Play Story Video
Innovative solutions to boost

your creative

projects

Studio 11 Productions was founded in Las Vegas in 1997 by Amy and Miki Lekić.

The Studio 11 staff combines decades of advertising experience with an acute knowledge of current technologies to produce cutting-edge designs and applications.

Studio 11 was first-to-market with an online room reservation system for major resorts and hotels in Las Vegas. We were the first tech agency in Nevada to offer full multimedia Web sites to the public, and our proprietary applications have proven to be valuable assets to our clients in the United States and around the globe. We specialize in deep database technology and we are able to custom fit our applications to your specific needs.

Every one of our clients, from multinational food manufacturers to local real estate offices, is provided a finished product that offers a total sensory experience and full promotion of their services. With the ever-expanding pantheon of Internet access and the ever-changing landscape of today's modern business world, no company should be without the benefits of a well-produced and well-maintained Web presence. This is what Studio 11 offers to you.
Services Provided
Studio 11 offers everything from web design, corporate identity, digital marketing, mobile, and brand positioning.
Custom Web Application
When we develop custom web applications, there's no "one size fits all" approach. There are two things that all of our custom web apps have in common, though: they're incredibly user-friendly and can be customized to fit your exact needs. Your unique application will be build inside of an easy to use CMS (Content Management System), allowing for a stress-free experience for you and any other members of your team. Plus, the possibilities are essentially endless, no matter how complex your needs are. Oftentimes, there are applications that sound incredibly complex, but all you need to make them a reality is an experienced team of development experts. If you want to know more about Studio 11's development process and how you can generate more conversions with a web application,
Contact Us
---
Website Design
Designing a website means creating a user journey end to end.
If You Can Dream It | We Can Design It
We break away from thinking like conventional designers, marketers, and thinkers. Hence for us, it starts with the end users. We put ourselves in the user's shoes to understand what 'experiences' is really like. The creative side of us then has a solid platform to define color, messaging, iconography, layout, and engaging interactions that reflects our understanding.
Play Video
Contact Us
Social Media
Whether focusing on a campaign for one brand or managing social across hundreds, Our service helps agency teams be more productive by managing all their client activities from a centralized hub. Our service is guaranteed to save your hours each day
All Social One Click
Creating engaging content is an integral part of digital marketing but do you know that promoting your content on the social media is just as important? Ideally, you want to publish your post to the social media, whenever there is new content posted on your site. However, this can be quite difficult to manage and monitor since the task can be time-consuming and tedious. For this purpose, we make use of auto-posting tools that allow the scheduling and automatic sharing of content on social media networks (like Facebook, Instagram, Twitter etc). Our service is one of the best auto-posting tools that are available in the market today.
Play Video
Website
Responsive Website
So, right now you're probably wondering... what is responsive design?
Beautiful On Any Device
Responsive website RESPONDS to the screen size of the device you are viewing it on.
So instead of creating different websites for different devices, your responsive website re-arranges the elements to fit any screen.
So you'll get more happy visitors which also leads to more happy customers!
Interested in responsive design? Want one of those responsive websites for your business?
Well, that's something we can definitely help you with!
Play Video
Contact Us
UI UX Web Design
Websites not only need to look good, but they also need to be effective. As a full-service web design company, Studio 11 combines professional aesthetics with innovative design solutions to provide your business with a web design that drives conversions.
Designing For The Human Experience
More and more business-customer interactions happen online with the business' website being the customer's first point of contact with the business. First impressions matter, especially if it's a matter of making a sale or not. But aside from producing a great first impression, Studio 11's UI and UX design solutions that create repeat customers out of casual website visitors.
Contact Us
---
---
Our Leadership
Every client we work with becomes a part of the team. We help forward-thinking clients succeed in digital culture. Together we face the challenges and celebrate the victories
Our Clents
Clients
Every corporate logo and brand below is a shared success story. A great meeting of minds, values and expectations fulfilled. And although we, thankfully have many such stories, (from which come the sampling below), we never forget that it all started with one client and one project. So we continue to mark our success as a company one client at a time, one successful project at a time.